Description
How to use i9s:
1. Press the charging case, and then remove the two headphones when it opens.
2. Wait 10 seconds … let the earphones pair automatically. When one earphone indicator is on and the other earphone indicator is off, the pairing is successful
3. Please turn on Bluetooth and search for i9s connection. When the indicators of both headsets are off, it means that the headset is successfully connected to the phone, you can use it immediately.
note:
1. No need to press the buttons of two pairs of headphones, just click the charging box to connect the headphones automatically.
2. Press any headset twice to change the language
3. Please fully charge when using
i9s tws Twins Earbuds Mini Wireless Bluetooth Earphones Cordless Headsets Stereo Wireless Headphones
Dear buyer.
When purchasing the i9s tws Bluetooth headset, please read the following instructions: Due to long-term transportation, the power of the i9s tws will be exhausted. You will not be able to use the headset when you receive the package. It may be powered off. The first thing to do is to charge the headset box for 30 minutes. Very important. Thank you!
2019 New i9S TWS Bluetooth Wireless Earphones
(Support Pop Up Windows for IOS above 12.1)
Note: This product does not have a retail package box! ! !
Features:
Bluetooth version: Bluetooth 5.0
Transmission distance: outdoor straight line distance 10-15 meters
Battery capacity: polymer lithium battery
Function: fast charging, HD call
Listening to music time: 2.5 hours Up and down music / pause playback
Call time: 2 hours
Standby time: 130 hours
Charging time: 1-2 hours
Product specifications: full set weight: 131g
Packing specification: 10*10*3.3cm
2 x i9s tws bluetooth earphones (left and right earphones)
1 x Charging box
1 x USB Charging Cable
1 x User Manual
Note: This product does not have a retail package box! ! !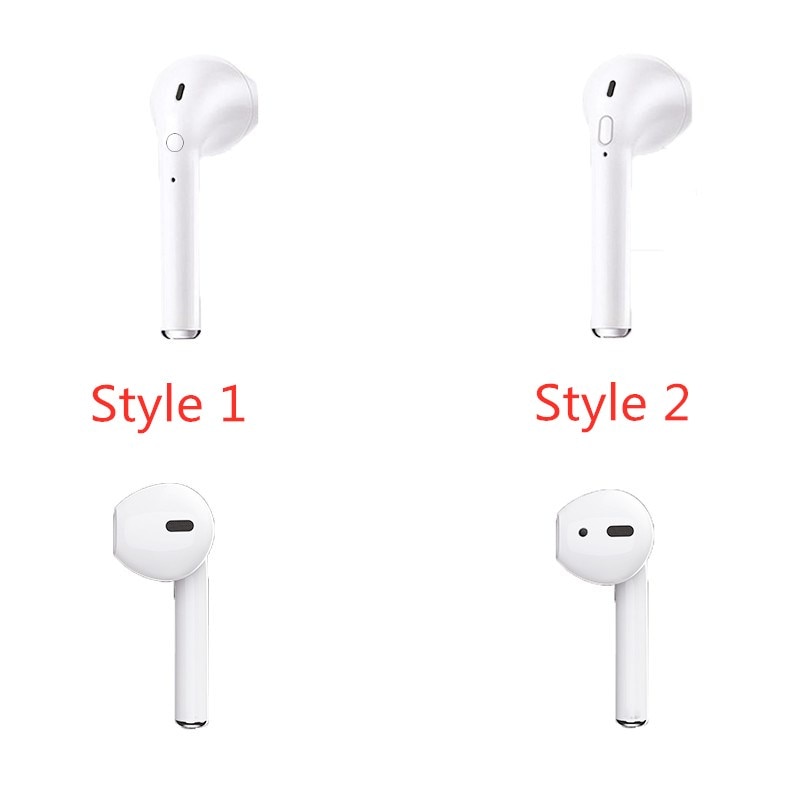 Functions
– New pop up animation connect for IOS (Open the lid need to take out the Earbuds)
– Android smartphone open the lid to search bluetooth name to pairing
– Binaural call, left and right headphones can be used separately
– Auto power on / auto pair / automatic connection
– Multi-function button
– Support previous track / next track